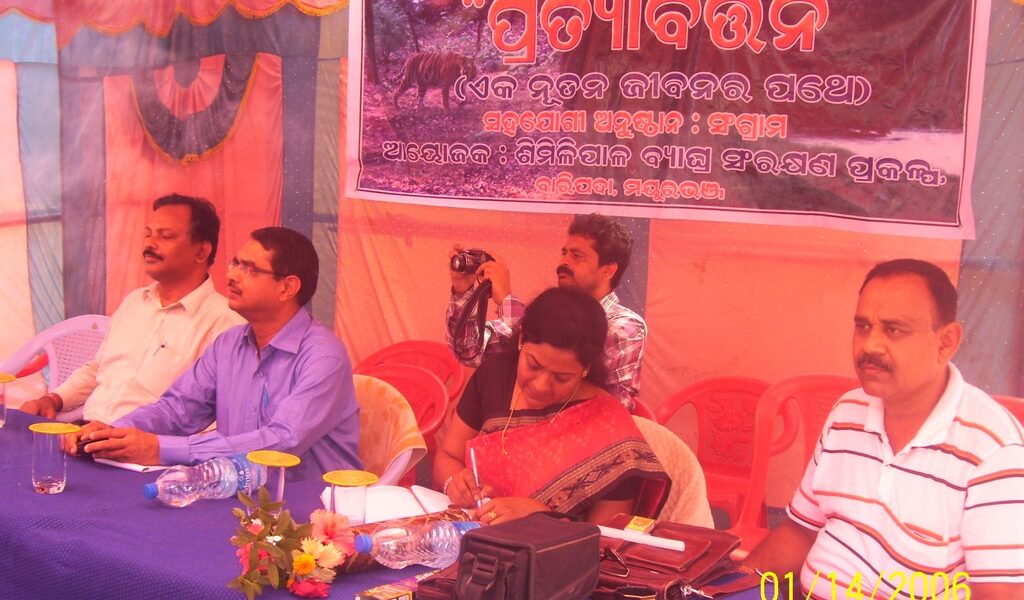 Motivating the hard core poachers through the program named –"Pratyabarttan" by converting them to Protector from Poacher is a Flagship program carried out by team Sangram. It starts from door-step counselling by the team to the poacher, followed by a Surrender by the poacher at the Forest department which includes a Welcome ceremony, carried out by the department with the help of team Sangram where the poacher is made involved with the Forest protection army.
Thus, eventually, a Pocher is converted to a Protector
Door-step Counselling to Poacher
Door step counselling to a group of diehard poachers by Mr. Vanoo Mitra Acharya, Secretary, sangram, in an attempt to convert them into protectors.